Thanks to Jill from Breaking the Spine who started this weekly meme where we showcase the awesome books that we are drooling over before they are published!
I don't remember exactly where I discovered this intriguing book but it has been surfacing on my radar for a couple months now.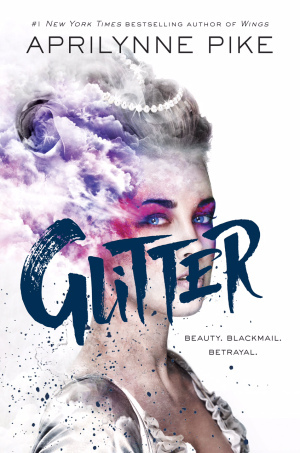 From Goodreads (where I got the cover)
From #1 New York Times bestselling author Aprilynne Pike comes a truly original new novel—Breaking Bad meets Marie Antoinette in a near-future world where the residents of Versailles live like it's the eighteenth century and an almost-queen turns to drug dealing to save her own life.
Outside the palace of Versailles, it's modern day. Inside, the people dress, eat, and act like it's the eighteenth century—with the added bonus of technology to make court life lavish, privileged, and frivolous. The palace has every indulgence, but for one pretty young thing, it's about to become a very beautiful prison.
When Danica witnesses an act of murder by the young king, her mother makes a cruel power play . . . blackmailing the king into making Dani his queen. When she turns eighteen, Dani will marry the most ruthless and dangerous man of the court. She has six months to escape her terrifying destiny. Six months to raise enough money to disappear into the real world beyond the palace gates.
Her ticket out? Glitter. A drug so powerful that a tiny pinch mixed into a pot of rouge or lip gloss can make the wearer hopelessly addicted. Addicted to a drug Dani can sell for more money than she ever dreamed.
But in Versailles, secrets are impossible to keep. And the most dangerous secret—falling for a drug dealer outside the palace walls—is one risk she has to take.
---
What the hell is it with me and glittery books recently? I dislike glitter…and pink! Geesh.
I think for me the redeeming quality (for my sanity apparently) is that the book is set at the crossroads between the 18th and the 21st centuries. I feel like she is going to be one of those villianesses that everyone is going to hate (and lets be honest here it wasn't her idea to climb into the middle of this mess) because she is doing something not good to get out of it.
Publication date is October 26, 2016!